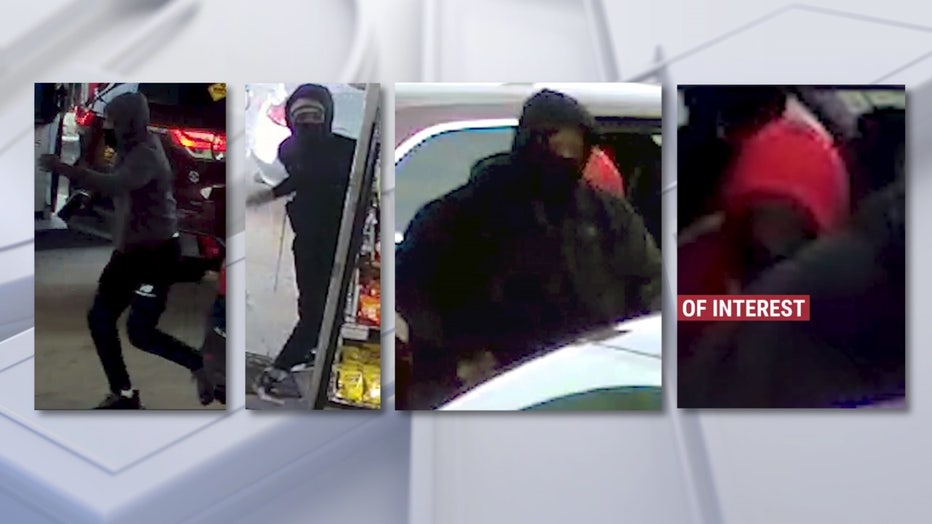 Washington DC: (Reform Sasscer) – A PGCPS student and a teenager from Prince George's County, Maryland has been arrested and charged in connection with the carjacking of a candidate for the D.C. Council, police said Sunday.
The male 17-year-old from District Heights was charged with robbery in connection with an incident in which a car was taken from Nate Fleming on Jan. 15 in the 4200 block of Nannie Helen Burroughs Avenue NE, according to D.C. police.
In the carjacking, police said, Two of the four individuals jumped out of a minivan, and one of them pointed a gun at Fleming as he demanded Fleming's keys. After handing them over, the one suspect drove off with Fleming's vehicle and the others left in the minivan. Footage of the carjacking was captured by the gas station's security camera and published online:
Following his arrest, he has been charged with multiple charges including carrying a pistol without a license, unauthorized use of a vehicle and possession of an unregistered firearm. He was later charged with robbery after a subsequent investigation by the Metropolitan Police Department's Carjacking Task Force. Fleming is running for an at-large seat.
In an interview with the press following the arrest, Fleming said the rise in carjackings — and of juvenile crime in the District — is partly a result of the coronavirus pandemic.
"In 2020, there was 153% increase in carjackings from the previous year. And then, in 2021, there was an 18% increase from that. So I would have to attribute it, to some degree, to the pandemic," Fleming said.
"Two-thirds of these crimes are being done by juveniles … I think it speaks to the disengagement that many young people have, given the emergency and the pandemic, among a host of other factors.
"Young people aren't being engaged all day. Young people are not being provided with economic opportunities," Fleming said.
"I think the combination of those two factors and the lack of engagement with caring adults and things that are productive, that disconnection and just a general lack of economic opportunities, particularly for young people, and those of lower economic socio economic status as a result of the pandemic have led to the rise of carjackings."
Fleming, who grew up only a few blocks from where his carjacking occurred, said many of the things he benefited from growing up are simply not available for today's youth.
"I was always involved with high-quality after-school programs that brought caring adults into our lives. We have to make sure that we put the resources and the infrastructure in place so that every young person in this city has access to a high-quality after-school opportunities of their choice, regardless of their ability to pay," he said.
"I participated in the Police Boys and Girls Clubs growing up, playing a lot of sports and being engaged in a lot of enriching activities. We don't have that program anymore. That's something I propose to bring back, because I think that's essential in improving community-police relations, particularly among young people in having the network of Metropolitan Police Boys and Girls Clubs."
When asked what he hoped for the 17-year-old boy arrested Friday for the carjacking, Fleming said, "The judge is the person who has to make the decision about the young man's fate and his path. I would like this young man to eventually become a productive member of society. I think that's all of our goals.
"As it relates to the broader issue of juvenile sentencing. I certainly hope to become a member of the D.C. Council, because that's a decision that we as a community have to make. The mayor, the council, the Attorney General, the community residents, we all have to partake in that discussion."
In a news release, D.C. police made no mention of the other individuals involved with Fleming's carjacking, but said that the case is still under investigation.
Anyone who has knowledge of this incident is asked to contact police at 202-727-9099, or text tips to 50411.
Police said they are still investigating.
Carjackings have been occurring in the District at an increasing rate and represent a major law enforcement problem.
In Prince George's County, at least 10 juveniles were killed last year in Prince George's County, Maryland which was the worst year for teen violence since 2008.
County Executive Alsobrooks has implored the community to come together to "disrupt the cycle of violence that is growing again."
According to Alsobrooks, for example, there have been 162 carjackings in Prince George's County. She acknowledged on Tuesday first half of January and said that juveniles are responsible for 96 of them.
"And so this tells us a lot about where we're headed. And we must do something right now to disrupt it," Alsobrooks said.
Dr. Monica Goldson a CEO for PGCPS who was selected through public corruption has never spoken publicly about the out of control fights and public corruption sweeping quietly through the school system. These willful violations include closing down schools ready for real estate option, paying off lawyers, siphoning money off to friends and family etc. Prince George's county citizens must raise up and demand answers without delay. These out of control fights and other purposeful disregard are not fair to county residents, their families and United States.
To be effective, violence prevention programs require community-wide collaborative efforts led by school system leader that include students, families, teachers, administrators, staff, social and mental health professionals, law enforcement, emergency response personnel, security professionals, school board members, parents and the businesses. The school system leader takes an active role to effect change and not hide in the closet and wish these problems away. Dr. Monica Goldson "Goldson" has failed to provide proper leadership and it's time for her to go due to corrupt leadership style!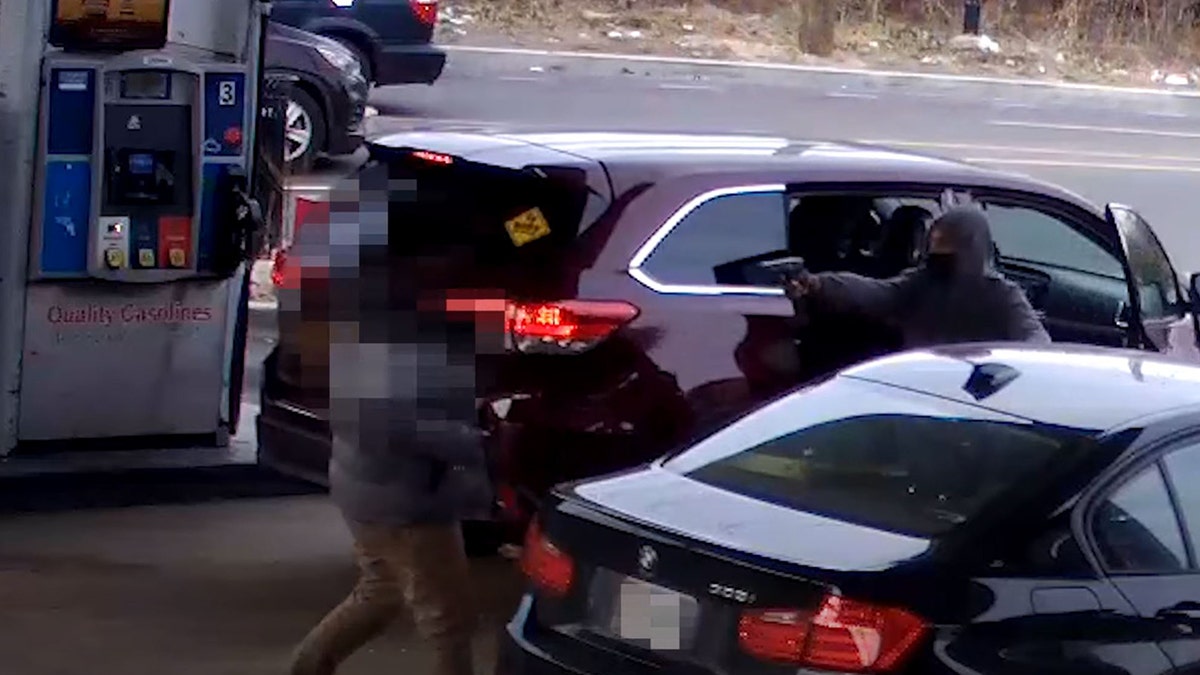 ***
Read more >>>Prince George's County father speaks out after PGCPS teenage son shoots, kills mother, brother
>>> PGCPS Student charged with manslaughter in fatal shooting of 16-year-old in Oxon Hill area, police say
***